THE TRANSFORMING SPREADER BAR
A Flood Barrier Lifting System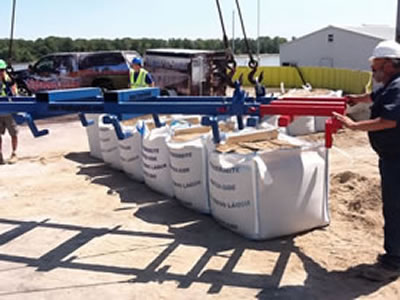 Deploy – Attach – Connect – Lift
The Transforming Spreader Bar is an innovative solution for deployment in dangerous areas or where terrain issues prevent a standard deployment of Big Bags USA sandbags system.
DEPLOYMENT WITH EASE AND PRECISION
When the terrain does not allow for the standard deployment of Big Bags USA flood barrier systems or is too dangerous, the Transforming Spreader Bar is the solution.
The Spreader Bar easily converts from a trailer to a lifting system to deploy our 5-connected bulk bag systems. Our Spreader Bar unit was designed to be versatile and easy to use so that no time is wasted on the job site or during a flooding event when time is costly.
The Spreader Bar is made from high-strength reinforced steel and easily converts from a single-axle pull-behind trailer to a Big Bags USA flood barrier lifting system. This product is proudly manufactured in the United States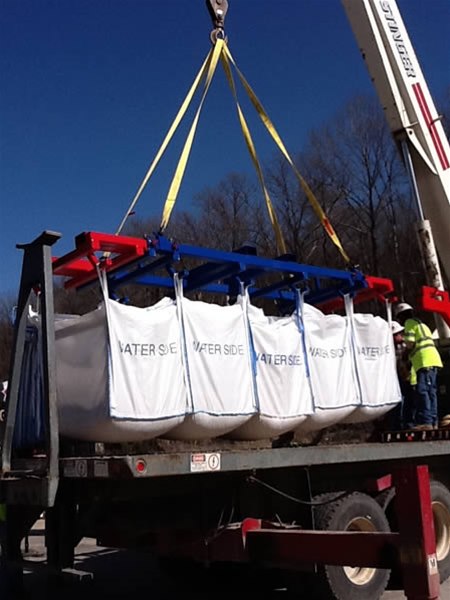 Coffer Dams
Levee Heightening
Port Authorities
Rail Roads
River Deferment
Pre-Existing Flood Areas
Deploy the extender bars.
Attach the Spreader bar to your preferred lift.
Connect your bags by simply placing the loops over the lift bars.
Ready for lift-off; place your bags safely and securely in place.